The Anna Plowden Trust's Trustees include members of Anna's family as well as specialists from the sector.
Dr David Saunders - Chairman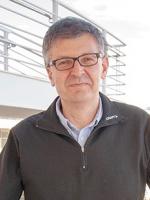 David Saunders is an Honorary Research Fellow at the British Museum, having been Keeper of Conservation and Scientific Research at the Museum for 10 years until 2015. After postdoctoral research in chemistry he began his conservation career in the Scientific Department at the National Gallery in London, where he worked for 20 years. In 2015–2016 he was a guest scholar at the Getty Conservation Institute in Los Angeles, returning in 2017 as the inaugural Getty Rothschild Fellow, to conduct research that led to the publication of the book Museum Lighting. He was a visiting professor at UCL from 2016 to 2021 and at NYU in 2018 and 2021. He is a fellow of the Society of Antiquaries of London and of the International Institute of Conservation, whose journal – Studies in Conservation – he edited for many years. He serves on a number of conservation advisory boards and has been a syndic of the Fitzwilliam Museum since 2015, where he is chair of the Hamilton Kerr Institute Advisory Council.
Image courtesy of Rebecca Zamora.
---
Francis Plowden - Secretary and Treasurer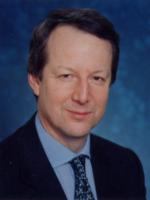 Francis Plowden is a chartered accountant, formerly with PricewaterhouseCoopers with world-wide responsibilities for public and not- for-profit sector work. He is or has been Chairman or Board member of a number of public, private or voluntary sector bodies, including the Greenwich Foundation for the Old Royal Naval College, West Dean College, the Royal Armouries and the Royal Ballet School. He also works as an independent adviser on public policy and management issues and his clients have included DCMS, the MLA, English Heritage and the British Museum. 
---
Penelope Plowden - Grants Manager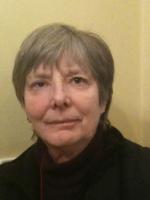 Penelope Plowden has a degree from Cambridge, where she read History. After working on the Observer as an editor on the Briefing page, she lived in Latin America (Argentina, Bolivia and Peru). On her return to England she worked at the Economist Intelligence Unit for 20 years.  Starting by editing reports on the political and economic situation of countries around the world, she then became the director of Country and Analysis and Forecasting.  She has subsequently been a freelance editor for various organisations, including the United Nations Development Organization  (UNIDO) and other multinational corporations.  She is involved with several local charities, including an adventure playground and local residents' groups.
---
Elizabeth Hippisley-Cox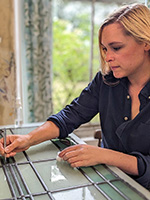 Elizabeth (Lizzy) Hippisley-Cox runs her own stained glass conservation practice, Eden Stained Glass, in Cumbria. She is a Fellow of the SPAB and a longstanding member of ICON. Lizzy began her career in conservation with an ICON HLF Skills in Practice Internship at the York Glaziers Trust, she then completed the MA Stained Glass & Heritage at York University in 2012, having benefited from a Plowden Scholarship. Areas of interest include inclusivity in the profession, training alongside existing skills retention, and the recording, care and maintenance of historic buildings.
---
Nell Hoare MBE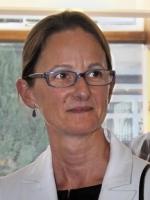 As Director of The Textile Conservation Centre from 1992 to 2009, Nell oversaw the relocation from Hampton Court Palace to the University of Southampton and the 10 years of success that followed.  Nell ensured the future of the Centre by helping to negotiate, and raise funds for, the new  Centre for Textile Conservation in Glasgow University.  Since 2009 Nell has been self-employed, her freelance work includes heritage, trust management and fundraising projects: she manages the National Manuscripts Conservation Trust and the Friends of the National Libraries. Nell is a Fellow of the Society of Antiquaries, Museums Association and International Institute of Conservation and is an Honorary Liveryman of The Clothworkers' Company; she was appointed MBE in 2003 for services to museums and textile conservation.
---
Dr David Leigh
David has worked in conservation as practitioner, teacher and administrator.  His first appointments were at the Universities of Southampton and Cardiff, then at the Museums & Galleries Commission's Conservation Unit, the Museums Training Institute, West Dean College - of which he was Principal -  the UK Institute for Conservation, and Icon, the Institute of Conservation.  Now retired, his main voluntary role was as Secretary-General of IIC, the International Institute for Conservation. He was a member of the National Trust's Council and also its Arts Panel, and remains a specialist adviser to the Trust. He is a member of the British Standards Institution Committee on the Conservation of Tangible Cultural Heritage. Holding a BSc. in physics, he trained in archaeological conservation and has a PhD focussed on the technology and animal ornament of Anglo-Saxon jewellery.  He holds the Plowden Medal for his contribution to the advancement of the conservation profession.
---
Jane McAusland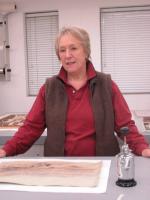 Jane is a conservator and restorer of art on paper. She has had her own private practice, now based in Suffolk, since 1970.  With others, she founded the Institute of Paper Conservation in 1976. In 1977 she was awarded a Churchill Fellowship to do further study in the USA.  Over the next two years she worked on the collection of HM the Queen in Windsor Castle, particularly on the Holbein drawings.  She is a Fellow of the International Institute for Conservation (IIC) and was a member of the Council.  She has worked on private collections internationally and for museums both large and small as well as dealers and advises the London auction houses.
---
Christina Rozeik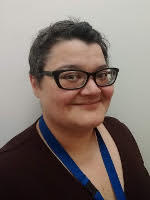 Christina read English and Philosophy at the University of Cambridge, and then trained as an objects conservator at UCL. She has worked at the Fitzwilliam Museum, the Polar Museum, the Whipple Museum and the Museum of Archaeology and Anthropology, all in Cambridge, as well as at the Faraday Museum in London. In 2006–8, she was the founding editor of IIC's News in Conservation, and she has also been Editor of the Journal of the Institute of Conservation and Assistant Editor of Reviews in Conservation. Christina has a particular interest in communication and professional development issues relating to conservation. Since 2017, she has co-hosted the conservation podcast The C Word. She currently works in private practice, as a conservator and editor and trainer.
---
Puneeta Sharma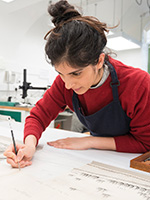 Puneeta Sharma is a Paper Conservator at the Royal Collection Trust, based at Windsor Castle, where she specialises in works of art on paper.  She has previously worked at the Chester Beatty in Dublin, The National Archives, and the University of Cambridge. In 2014 Puneeta graduated from at Camberwell College of Arts, having completed the MA Conservation: Art on Paper; she benefited from a Plowden Scholarship in her final year.  Puneeta also volunteers at Pothi Seva, a charity focussing on the  conservation and preservation of printed and manuscript heritage, primarily sacred texts, from the Sikh tradition.
---
Carol Weiss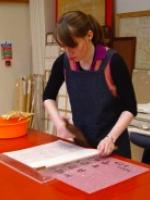 Carol Weiss is a paper conservator working at the British Museum's Hirayama Studio. She specialises in the conservation of Chinese paintings on paper and silk and other East Asian pictorial art. Carol is currently engaged in a traditional Chinese form of training, learning from renowned Master scroll mounter Mrs Qiu Jin Xian. Carol is a previous awardee of the Anna Plowden Trust, having received bursaries to undertake her Postgraduate Diploma and Master's degree in Conservation at Camberwell College of Arts, University of the Arts London. Carol also holds an MA Cantab. degree in English Literature from Cambridge University.